Phew! The announcement last week by Netflix about my forthcoming Stranger Things Hopper prequel novel, Darkness on the Edge of Town, seems to have drawn some interest! Which is, honestly, terrific – I'm so pleased the news is out, and I'm surprised (and very grateful!) that people seem pretty hyped about the book. Hooray!
First up, the official synopsis is now online at Penguin Random House: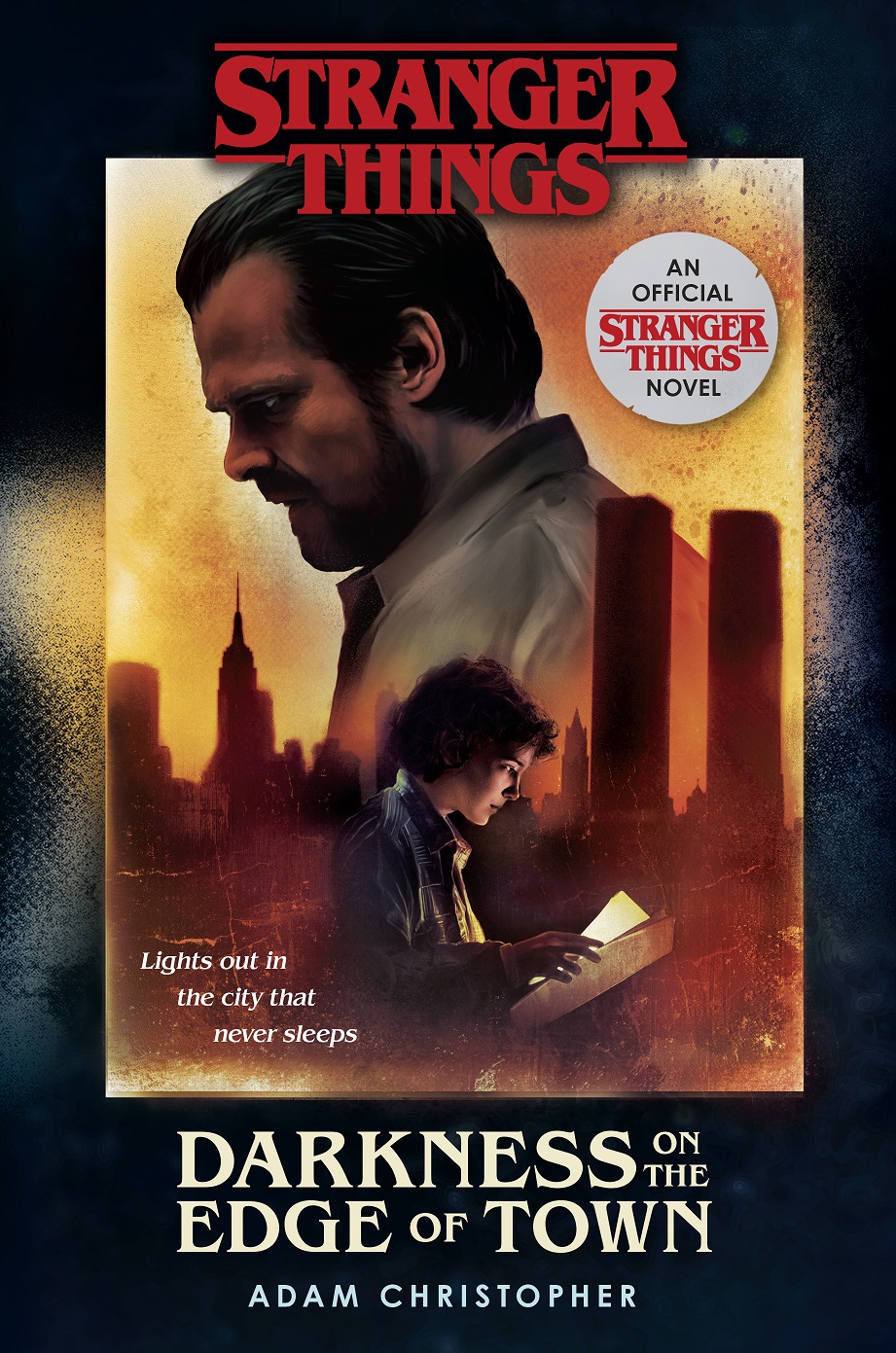 ---
Chief Jim Hopper reveals long-awaited secrets to Eleven about his old life as a police detective in New York City, confronting his past before the events of the hit show Stranger Things. 

Christmas, Hawkins, 1984. All Chief Jim Hopper wants is to enjoy a quiet first Christmas with Eleven, but his adopted daughter has other plans. Over Hopper's protests, she pulls a cardboard box marked "New York" out of the basement—and the tough questions begin. Why did Hopper leave Hawkins all those years ago? What does "Vietnam" mean? And why has he never talked about New York?
Although he'd rather face a horde of demogorgons than talk about his own past, Hopper knows that he can't deny the truth any longer. And so begins the story of the incident in New York—the last big case before everything changed…
Summer, New York City, 1977. Hopper is starting over after returning home from Vietnam. A young daughter, a caring wife, and a new beat as an NYPD detective make it easy to slip back into life as a civilian. But after shadowy federal agents suddenly show and seize the files about a series of brutal, unsolved murders, Hopper takes matters into his own hands, risking everything to discover the truth.
Soon Hopper is undercover among New York's notorious street gangs. But just as he's about to crack the case, a blackout rolls across the boroughs, plunging Hopper into a darkness deeper than any he's faced before.
---
Penguin Random House also has a set of pre-order links for US readers. For UK readers, you can find your links over at Penguin UK. I'll be posting more about pre-orders soon.
Secondly, there are far too many news links to list here, so below is just a selection of the main reports:
The Verge | CNet | Engadget | ComicBook.com | SlashFilm | Ars Technica | SyFy Wire | Comic Book Resources | ET Canada | Superhero Hype | Screen Rant | Dead Entertainment | Netflix Life | Floor 8 | mxdwn | Pop Insider | LRM | Library Journal | Mental Floss | Bleeding Cool | ScienceFiction.com | Rolling Stone Brazil | Bloody Disgusting
In addition, the eagle-eyed SDCC Unofficial Blog spotted that I was coming to San Diego Comic Con this year. Which I am! More about that later.