Okay, so hands-up who has watched Stranger Things 3 yet? And who wants to deal with post-show depression by coming along to a bunch of stuff?
Good, good.
Here we go…
---
Thursday, 11 July
Stranger Things Day
Science Fiction Bokhandeln, Västerlånggatan 48, 11129 Gamla Stan, Stockholms Län, Sweden
I'm thrilled to be a guest of the best SFF bookstore in Sweden for Stranger Things Day, this Thursday! My Swedish is… well, non-existent, so here's a Google translate of the event description:
Stranger Things comes back and we celebrate with a full day week after season release – calls, signing, tip round and 10% discount on all Stranger Things products!
One week after season three drops down on Netflix, we are visited by author Adam Christopher, current with Darkness on the Edge of Town: the novel where Jim Hopper reveals secrets from his life as a New York police for the adoptive daughter Eleven. Interesting calls and book signing! We will offer a chance to play an oneshot of Stranger Things Dungeons & Dragons, along with Adam Christopher and experienced gamers.
More information about this program item will come, but it will be in English and pre-booking due to limited places. The discount applies throughout the day and the tip round opens at. 11:00, the winner of it presented at the end of the call.
The schedule is:
1.30pm – 3.30pm: Stranger Things Dungeons & Dragons
4.30pm – 5.30pm: Interview and Q&A
5.30pm: Book signing
I'm really looking forward to this – if you are in Stockholm this week, do come along!
---
Saturday, 13 July
Edge-Lit 8
QUAD, Market Place, Cathedral Quarter, Derby, DE1 3AS
12pm: Darkest Corners: Are Thrillers and Crime Fiction Becoming Scarier Than Horror Fiction? (Panel)
Adam Christopher, Sarah Lotz, David Mark, Sarah Pinborough, Alex Reeve
5pm: Adam Christopher (Workshop)
Navigating a Writing Career
This is less a workshop, more an open Q&A, in which I hope to able to answer any and all questions related to both getting (and staying!) published, and the craft of writing itself.
To give you a breakdown, I'm a traditionally published, agented author who has written novels, novellas, novelettes, short stories, and comics. I've written tie-in fiction for major properties – Stranger Things, Star Wars, Elementary, Dishonored. I've been published by indie publishers and by the Big Five. I've had successes, and failures. I've made mistakes, and I've learned a lot.
So if you have burning questions, or want to know about the craft or the business side of writing, no matter what stage you are at, come along and I might be able to provide some insight. I don't make any promises, but it should be a fun session. I'm also hoping to bust a lot of myths about writing and publishing!
---
Sunday, 14 July
Newark Book Festival
1.30pm – 2.45pm: Travelling Through Place, Space & Time (panel)
Adam Christopher, Samantha Shannon, Andrew Caldecott
Newark Town Hall, £5/£4 Festival Friends
Full details, including ticket sales, can be found here.
---
Next week – wow, that came up fast – I'm at San Diego Comic. I'll post my full schedule soon.
---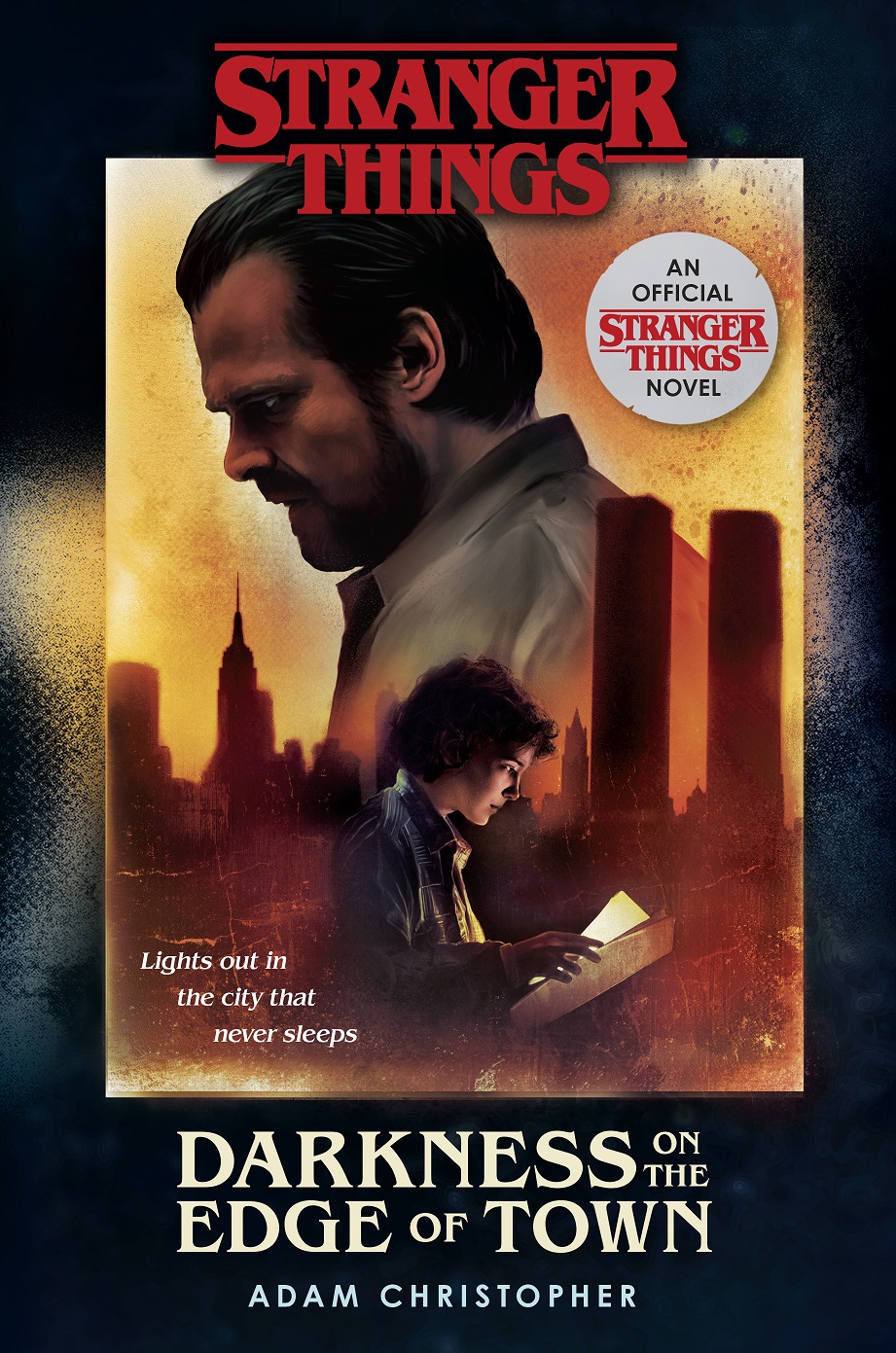 ---
Chief Jim Hopper reveals long-awaited secrets to Eleven about his old life as a police detective in New York City, confronting his past before the events of the hit show Stranger Things. 

Christmas, Hawkins, 1984. All Chief Jim Hopper wants is to enjoy a quiet first Christmas with Eleven, but his adopted daughter has other plans. Over Hopper's protests, she pulls a cardboard box marked "New York" out of the basement—and the tough questions begin. Why did Hopper leave Hawkins all those years ago? What does "Vietnam" mean? And why has he never talked about New York?
Although he'd rather face a horde of demogorgons than talk about his own past, Hopper knows that he can't deny the truth any longer. And so begins the story of the incident in New York—the last big case before everything changed…
Summer, New York City, 1977. Hopper is starting over after returning home from Vietnam. A young daughter, a caring wife, and a new beat as an NYPD detective make it easy to slip back into life as a civilian. But after shadowy federal agents suddenly show and seize the files about a series of brutal, unsolved murders, Hopper takes matters into his own hands, risking everything to discover the truth.
Soon Hopper is undercover among New York's notorious street gangs. But just as he's about to crack the case, a blackout rolls across the boroughs, plunging Hopper into a darkness deeper than any he's faced before.
---
US orders:
Amazon | Barnes & Noble | Barnes & Noble Exclusive Edition |  Books-a-Million | Hudson Booksellers | IndieBound | Powell's | Target | Walmart
UK orders:
Forbidden Planet – signed hardcover | Amazon | Waterstones | Hive