The behemoth that is SDCC is almost upon us! My case is packed (kinda!). I'm totally prepared (liar!). Here's where you can find me:
---
Thursday, July 18
1:30PM-2:30PM
PANEL: Care and Nurturing of Someone Else's Universe
Location: Horton Grand Theater

What are the responsibilities and opportunities writers embrace when writing about iconic characters in universes created by someone else, whether an individual or a corporation? Talk comics, cartoons, games, and television universes with the panelists.
With F.C. Yee, Matt Forbeck, Brenna Yovanoff, Kiersten White, and Gary Phillips
3:00PM-4:00PM
POST-PANEL SIGNING
Location: Autograph Area Table 9
5:00PM-5:45PM
SIGNING: Stranger Things: Darkness on the Edge of Town
Location: Stranger Things Booth #1515-D
Free Hawkins Public Library card and due date slip!
---
Saturday, July 20
6:30PM-7:30PM
PANEL: What's New from Del Rey Books?
Location: Room 5AB
Adventure, science fiction, fantasy, and fairytales; the publisher of some of genre's best and brightest stars is here to talk about what's next on the horizon from Del Rey Books. Hear from authors as they discuss their new and upcoming books with moderator Tricia Narwani (Del Rey editorial director).
With Pierce Brown, Paul Krueger, Delilah S. Dawson, Chuck Wendig, and Timothy Zahn
---
Sunday, July 21
12:00PM-12:45PM
SIGNING: Stranger Things: Darkness on the Edge of Town
Location: Random House Booth #1515-B
Free Hawkins Public Library card and due date slip!
2:00PM-3:00PM
PANEL: I'll Take Muggles for $500: A Fan Game Show (Pop Culture Edition)
Location: Grand 10 & 11, Marriott Marquis San Diego Marina
Can you name every ingredient contained in Polyjuice Potion? How about recite every line from Mean Girls (so fetch!) and Back to the Future (Great Scott!)? When watching movies, do you find yourself always saying "the book was better"? Check out this game show where SDCC fans test their knowledge, competing head to head with fellow fans and bestselling authors in "Pop Culture" themed categories, using audio clips from our popular audiobooks with movie, TV, and streaming tie-ins.
With Janina Gavankar and Rob Hart
---
Monday, July 22
7:00PM
EVENT: In Conversation with Chuck Wendig and Adam Christopher
Location: Mysterious Galaxy, 5943 Balboa Ave, Suite 100, San Diego, CA 92111
This is an off-site, ticketed event at the Mysterious Galaxy bookstore. Full details, including how to get tickets, can be found at the event page here.
This is going to be a fun evening. Come along and shake off those post-con blues with me and Chuck talking about stuff and signing books!
---
See you in San Diego!
---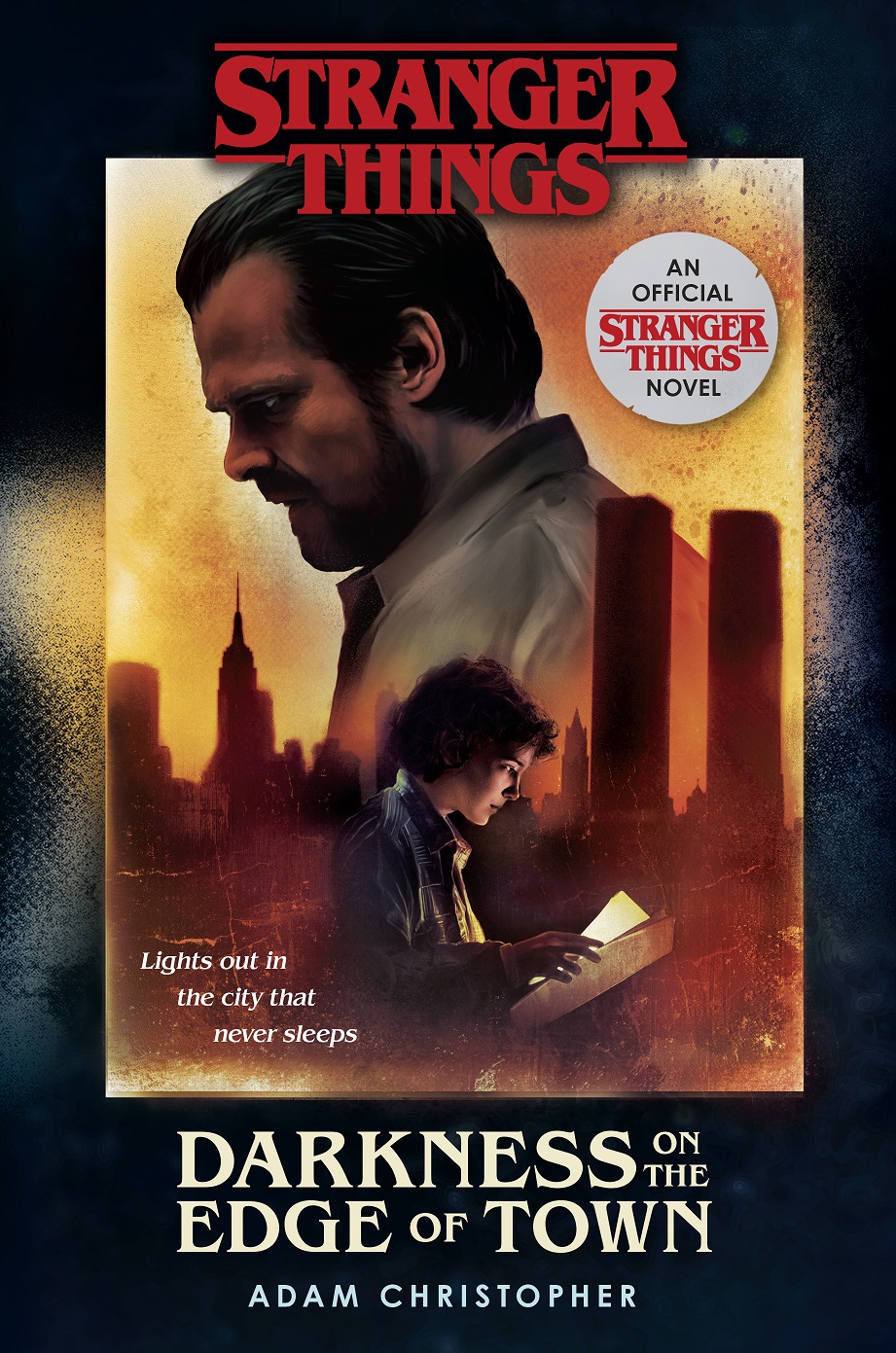 ---
Chief Jim Hopper reveals long-awaited secrets to Eleven about his old life as a police detective in New York City, confronting his past before the events of the hit show Stranger Things. 

Christmas, Hawkins, 1984. All Chief Jim Hopper wants is to enjoy a quiet first Christmas with Eleven, but his adopted daughter has other plans. Over Hopper's protests, she pulls a cardboard box marked "New York" out of the basement—and the tough questions begin. Why did Hopper leave Hawkins all those years ago? What does "Vietnam" mean? And why has he never talked about New York?
Although he'd rather face a horde of demogorgons than talk about his own past, Hopper knows that he can't deny the truth any longer. And so begins the story of the incident in New York—the last big case before everything changed…
Summer, New York City, 1977. Hopper is starting over after returning home from Vietnam. A young daughter, a caring wife, and a new beat as an NYPD detective make it easy to slip back into life as a civilian. But after shadowy federal agents suddenly show and seize the files about a series of brutal, unsolved murders, Hopper takes matters into his own hands, risking everything to discover the truth.
Soon Hopper is undercover among New York's notorious street gangs. But just as he's about to crack the case, a blackout rolls across the boroughs, plunging Hopper into a darkness deeper than any he's faced before.
---
US orders:
Amazon | Barnes & Noble | Barnes & Noble Exclusive Edition |  Books-a-Million | Hudson Booksellers | IndieBound | Powell's | Target | Walmart
UK orders:
Forbidden Planet – signed hardcover | Amazon | Waterstones | Hive