Stranger Things: Darkness on the Edge of Town is out, and you can even buy it from:
United States:
Amazon | Barnes & Noble | Barnes & Noble Exclusive Edition |  Books-a-Million | Hudson Booksellers | IndieBound | Powell's | Target | Walmart
United Kingdom:
Forbidden Planet – signed hardcover | Amazon | Waterstones | Hive
…or your favourite bookseller! I saw the Spanish edition today, so translated versions are slowly spreading across the globe.
*insert quip about world domination here*
Anyway, today there's a couple of big pieces!
— First up, Darkness is featured heavily in this multi-author interview for The Guardian, in which Chuck Wendig, Jenny Colgan, and I discuss writing tie-in fiction, including Stranger Things, Star Wars, and Doctor Who. As interviewer David Barnett says:
"If you've ever wondered what Han Solo did after the Battle of Endor, or whether Doctor Who would enjoy the Isle of Lewis, then you're in luck. These days, fans of the biggest movie and TV franchises can discover depth and texture in the lives of their favourite characters with a wealth of tie-in fiction. The novels aren't just movie adaptations, spin-offs or fan fiction, they're added to the canon of the film or TV series that inspired them – stories that haven't made it to the screen but are officially part of those universes."
Speaking of Chuck Wendig, his new – and rather epic – book Wanderers is out July 2, and this is what I had to say about it:
You'll find a bunch of pre-order links for Wanderers here. I recommend you get this book – it's going to be huge. Chuck and I will be appearing together at San Diego's wonderful Mysterious Galaxy bookshop on Monday, July 22, right after San Diego Comic Con.
— Yesterday I was interviewed by the Geeky Retro Nerds Show about Stranger Things and growing up as a child of the '80s in New Zealand. I think this one is really interesting – the direct link for the episode is here, but you can also find it on your podcast provider of choice.
---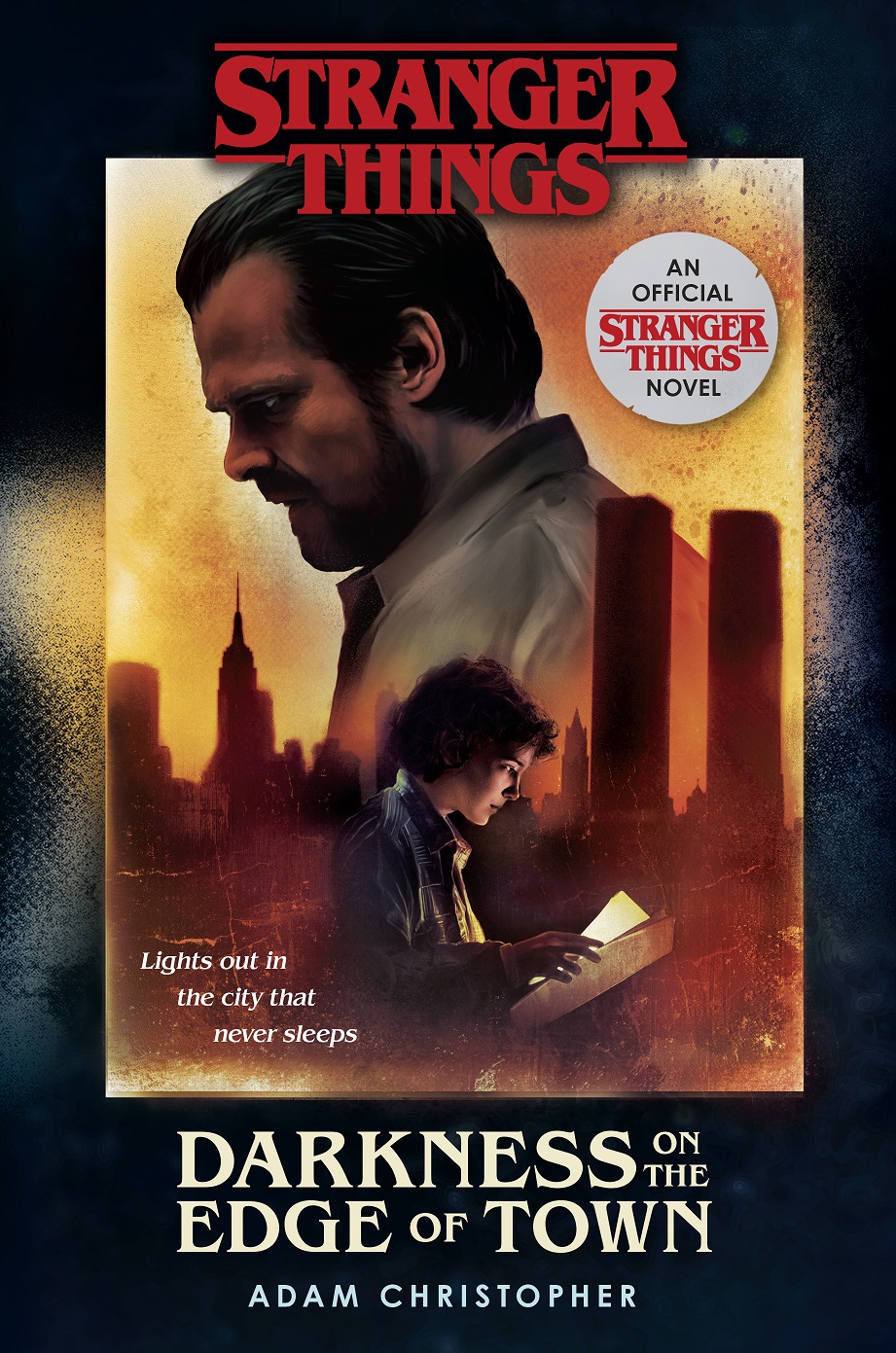 ---
Chief Jim Hopper reveals long-awaited secrets to Eleven about his old life as a police detective in New York City, confronting his past before the events of the hit show Stranger Things. 

Christmas, Hawkins, 1984. All Chief Jim Hopper wants is to enjoy a quiet first Christmas with Eleven, but his adopted daughter has other plans. Over Hopper's protests, she pulls a cardboard box marked "New York" out of the basement—and the tough questions begin. Why did Hopper leave Hawkins all those years ago? What does "Vietnam" mean? And why has he never talked about New York?
Although he'd rather face a horde of demogorgons than talk about his own past, Hopper knows that he can't deny the truth any longer. And so begins the story of the incident in New York—the last big case before everything changed…
Summer, New York City, 1977. Hopper is starting over after returning home from Vietnam. A young daughter, a caring wife, and a new beat as an NYPD detective make it easy to slip back into life as a civilian. But after shadowy federal agents suddenly show and seize the files about a series of brutal, unsolved murders, Hopper takes matters into his own hands, risking everything to discover the truth.
Soon Hopper is undercover among New York's notorious street gangs. But just as he's about to crack the case, a blackout rolls across the boroughs, plunging Hopper into a darkness deeper than any he's faced before.
---
US orders:
Amazon | Barnes & Noble | Barnes & Noble Exclusive Edition |  Books-a-Million | Hudson Booksellers | IndieBound | Powell's | Target | Walmart
UK orders:
Forbidden Planet – signed hardcover | Amazon | Waterstones | Hive