Phew! Yesterday was fun! I'm glad people seem to be digging Stranger Things: Darkness on the Edge of Town!
There's various bits and pieces cropping up, so there will be a few of these posts over the next week or so. For today, there are a couple of new interviews.
— I spoke to Sophia Moir at BT.com, who interrogated me for her 7 Questions With… series. This interview was a lot of fun – Sophia is as much a fan of Stranger Things as I am, and this is possibly the only place you'll ever see that show and Sesame Street mentioned in the same breath.
— Last night I was a guest on the Nerds with Friends podcast, and we talked about Stranger Things, Star Wars, Elementary… you name it, we had it covered! I also revealed a very deep nerd confessions! Nerds with Friends can be found here – my episode, #154, is available wherever you get your podcasts, but the direct link to the episode is here.
— The latest review is from Thoroughly Modern Reviewer, who says "the writing is superb, with plenty of time being spent on taking us into Hopper's head", and:
"All in all, Darkness at the Edge of Town is another deeply enjoyable entry in the growing series of Stranger Things novels. While it's significantly more grounded in reality than the previous entry and doesn't contain as many massive revelations as that first book, it's still a great exploration of a fan-favorite character. At the heart of the story is an interesting, well-written character in James Hopper and an engaging, surprising, and satisfying mystery. It's a well-written, well-paced, fast read and it should easily please fans of the series who are craving any new Stranger Things stories."
And, as is tradition, I've come down with a post-publication cold, so I'm eating chocolate and watching Judge Judy, as you do.
More, as they say, to come!
---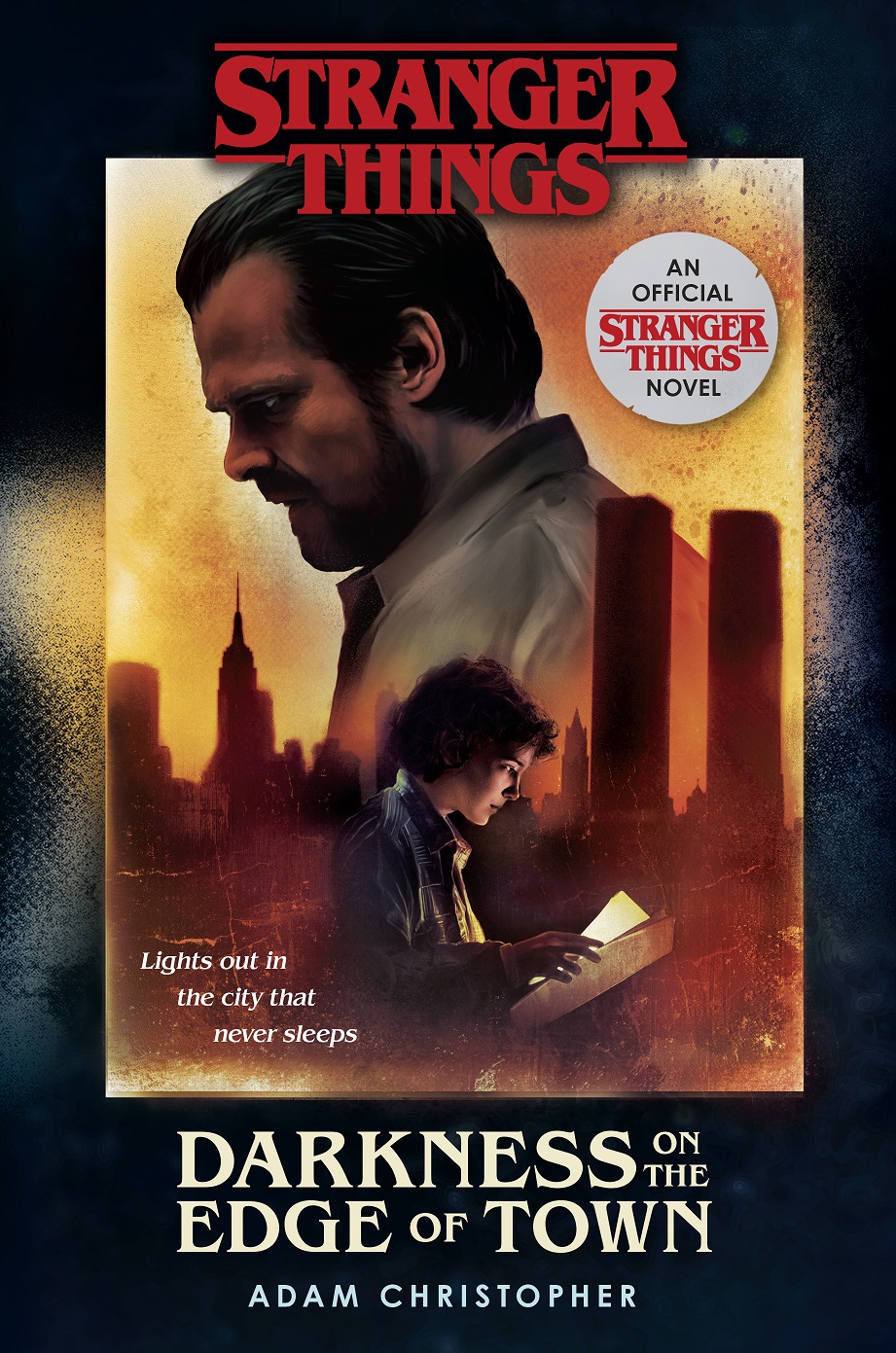 ---
Chief Jim Hopper reveals long-awaited secrets to Eleven about his old life as a police detective in New York City, confronting his past before the events of the hit show Stranger Things. 

Christmas, Hawkins, 1984. All Chief Jim Hopper wants is to enjoy a quiet first Christmas with Eleven, but his adopted daughter has other plans. Over Hopper's protests, she pulls a cardboard box marked "New York" out of the basement—and the tough questions begin. Why did Hopper leave Hawkins all those years ago? What does "Vietnam" mean? And why has he never talked about New York?
Although he'd rather face a horde of demogorgons than talk about his own past, Hopper knows that he can't deny the truth any longer. And so begins the story of the incident in New York—the last big case before everything changed…
Summer, New York City, 1977. Hopper is starting over after returning home from Vietnam. A young daughter, a caring wife, and a new beat as an NYPD detective make it easy to slip back into life as a civilian. But after shadowy federal agents suddenly show and seize the files about a series of brutal, unsolved murders, Hopper takes matters into his own hands, risking everything to discover the truth.
Soon Hopper is undercover among New York's notorious street gangs. But just as he's about to crack the case, a blackout rolls across the boroughs, plunging Hopper into a darkness deeper than any he's faced before.
---
US orders:
Amazon | Barnes & Noble | Barnes & Noble Exclusive Edition |  Books-a-Million | Hudson Booksellers | IndieBound | Powell's | Target | Walmart
UK orders:
Forbidden Planet – signed hardcover | Amazon | Waterstones | Hive