So, that Stranger Things 3 trailer, huh? I'm both psyched and hyped for this. Maybe even pumped.
*checks notes*
Nope, definitely pumped as well.
I'm also OMG YES about the fact that my Hopper prequel novel, Darkness on the Edge of Town, will now be out a week early, on Tuesday May 28th. This is pretty cool, as I'm glad we can get the book – which the Radio Times said recently "could contain vital information for season three" – into the hands of readers as soon as possible. Neato!
So with just under nine weeks to go, all the pre-order links are now up.
US readers, you can order your copy from Amazon, Barnes & Noble, Books-a-Million, Hudson Booksellers, IndieBound, Powell's, Target, and Walmart, or from your favourite bookseller.
UK readers, you can order from Amazon, Waterstones, or Hive, or from your favourite bookseller.
Barnes & Noble are also doing an exclusive edition, which you can find here. As revealed at Emerald City Comic Con last week, this edition comes with a quite frankly kick-ass poster, which I absolutely cannot wait to have on my office wall.
Darkness on the Edge of Town will also be out as an audiobook – I'll have more info on that later.
*Excitement intensifies!*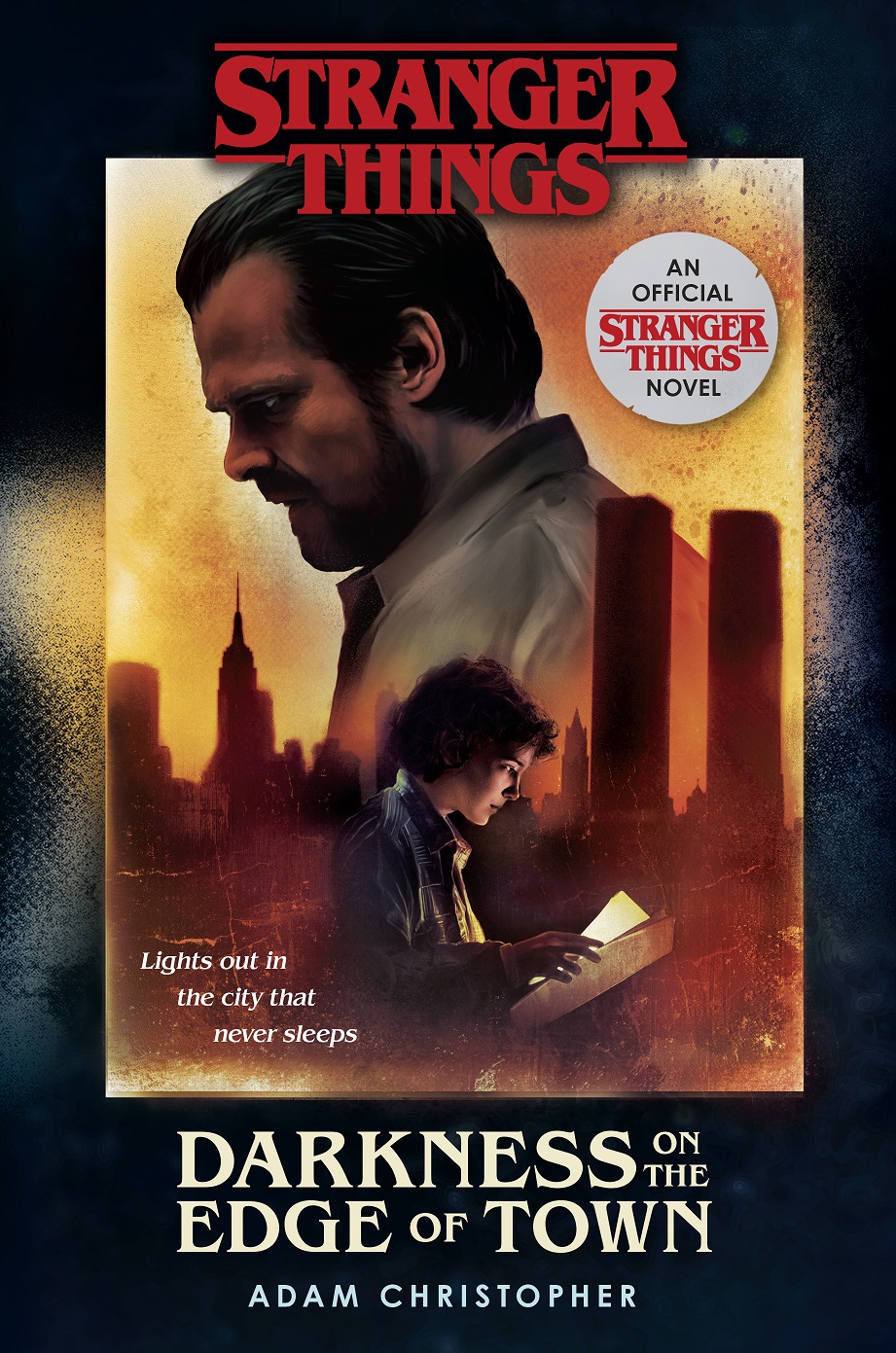 ---
Chief Jim Hopper reveals long-awaited secrets to Eleven about his old life as a police detective in New York City, confronting his past before the events of the hit show Stranger Things. 

Christmas, Hawkins, 1984. All Chief Jim Hopper wants is to enjoy a quiet first Christmas with Eleven, but his adopted daughter has other plans. Over Hopper's protests, she pulls a cardboard box marked "New York" out of the basement—and the tough questions begin. Why did Hopper leave Hawkins all those years ago? What does "Vietnam" mean? And why has he never talked about New York?
Although he'd rather face a horde of demogorgons than talk about his own past, Hopper knows that he can't deny the truth any longer. And so begins the story of the incident in New York—the last big case before everything changed…
Summer, New York City, 1977. Hopper is starting over after returning home from Vietnam. A young daughter, a caring wife, and a new beat as an NYPD detective make it easy to slip back into life as a civilian. But after shadowy federal agents suddenly show and seize the files about a series of brutal, unsolved murders, Hopper takes matters into his own hands, risking everything to discover the truth.
Soon Hopper is undercover among New York's notorious street gangs. But just as he's about to crack the case, a blackout rolls across the boroughs, plunging Hopper into a darkness deeper than any he's faced before.
---