Oh boy.
Stranger Things: Darkness on the Edge of Town is out in one week today – Tuesday, 28th May.
Publishing – and writing – is a weird thing. Because you write a book, and it takes ages, and then it gets edited, which also takes ages, and publication seems about an aeon away, sometime beyond the point at which the sun turns into a red giant and swallows the Earth.
And then suddenly you're a week away and you wonder where the heck the time went.
It's the same every time.
Anyway, I mentioned this on Twitter recently, but it's worth bringing up again: pre-orders are super important! I don't talk about that side of things very much, but this is an important book for me, and I really hope you all dig it as much as I dug writing it. So, yeah, pre-orders are where it's at, as they help the publisher with managing stock, and they help the publisher and me by counting toward those all-important first week sales. You'll find a bunch of links for both the US and UK at the bottom of this post, so if you're in a position where you can commit to a pre-order, choose your retailer and go for it.
With the book just a week away, it's time to post some more event news! Here's my rundown so far:
---
Thursday, 23rd May
Official UK launch and book signing
Forbidden Planet Megastore, 179 Shaftesbury Avenue, London. WC2H 8JR
Things kick off at 6pm. You can pick up a copy of the book in store, or, if you can't make it, you can order a copy here.
---
Tuesday, 28th May
Stranger Things: Darkness on the Edge of Town publishes! Argh! I mean, yay!
US links:
Amazon | Barnes & Noble | Barnes & Noble Exclusive Edition |  Books-a-Million | Hudson Booksellers | IndieBound | Powell's | Target | Walmart
UK links:
Forbidden Planet – signed hardcover |Amazon | Waterstones | Hive
---
Thursday, 4th July
Stranger Things 3 debuts on Netflix!
---
Saturday, 13 July
Edge-Lit 8
QUAD, Market Place, Cathedral Quarter, Derby, DE1 3AS
I have two events at Edge-Lit this year:
12pm: Darkest Corners: Are Thrillers and Crime Fiction Becoming Scarier Than Horror Fiction? (Panel)
Adam Christopher, Sarah Lotz, David Mark, Sarah Pinborough, Alex Reeve
This should be fun. I have many, many, many views on thrillers!
5pm: Adam Christopher (Workshop)
Navigating a Writing Career
This is sort-of a workshop, sort-of a Q&A session. Basically, it goes like this: I've had a lot of stuff published, so maybe I know something about publishing and writing. So if you have burning questions, or are struggling and don't know what to do, no matter what stage you are at, come along and ask me and I might be able to provide illumination. I don't make any promises, but it should be a fun session. Everyone is welcome!
---
Sunday, 14 July
Newark Book Festival
1.30pm – 2.45pm: Travelling Through Place, Space & Time (panel)
Adam Christopher, Samantha Shannon, Andrew Caldecott
Newark Town Hall, £5/£4 Festival Friends
I'm delighted to be a part of the Newark Book Festival this year! The event runs 12th to 14th July, and hosts a huge range of amazing talks and activities. I'll be there on the Sunday for what promises to be a cool panel on SFF writing!
Full details, including ticket sales, can be found here.
---
Thursday, 17th July – Sunday, 21 July
This is the biggie, to put it mildly. Schedule incoming!
---
Monday, 22nd July
In Conversation with Chuck Wendig & Adam Christopher
Mysterious Galaxy, 5943 Balboa Ave, Suite 100, San Diego, CA 92111
Following SDCC, Chuck and I will be talking to each other about, I dunno, books'n'things, at the wonderful Mysterious Galaxy bookstore. The event kicks off at 7pm and it is free, but the signing afterwards is ticketed and requires a book purchase. Full details here.
---
Phew! More events to come and a whole lot of other cool stuff too.
Stay tuned!
---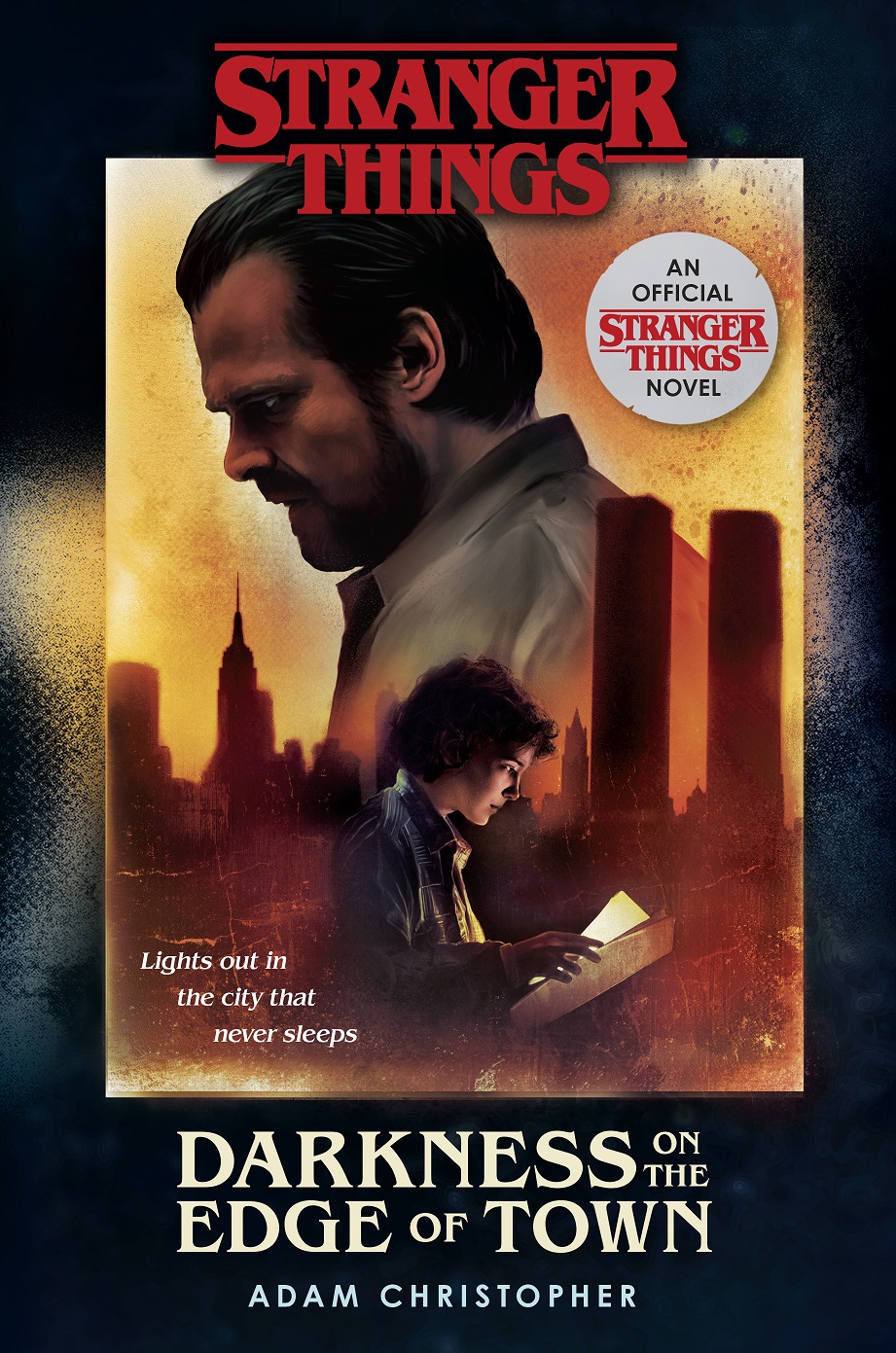 ---
Chief Jim Hopper reveals long-awaited secrets to Eleven about his old life as a police detective in New York City, confronting his past before the events of the hit show Stranger Things. 

Christmas, Hawkins, 1984. All Chief Jim Hopper wants is to enjoy a quiet first Christmas with Eleven, but his adopted daughter has other plans. Over Hopper's protests, she pulls a cardboard box marked "New York" out of the basement—and the tough questions begin. Why did Hopper leave Hawkins all those years ago? What does "Vietnam" mean? And why has he never talked about New York?
Although he'd rather face a horde of demogorgons than talk about his own past, Hopper knows that he can't deny the truth any longer. And so begins the story of the incident in New York—the last big case before everything changed…
Summer, New York City, 1977. Hopper is starting over after returning home from Vietnam. A young daughter, a caring wife, and a new beat as an NYPD detective make it easy to slip back into life as a civilian. But after shadowy federal agents suddenly show and seize the files about a series of brutal, unsolved murders, Hopper takes matters into his own hands, risking everything to discover the truth.
Soon Hopper is undercover among New York's notorious street gangs. But just as he's about to crack the case, a blackout rolls across the boroughs, plunging Hopper into a darkness deeper than any he's faced before.
---
US pre-orders:
Amazon | Barnes & Noble | Barnes & Noble Exclusive Edition |  Books-a-Million | Hudson Booksellers | IndieBound | Powell's | Target | Walmart
UK pre-orders:
Forbidden Planet – signed hardcover | Amazon | Waterstones | Hive